The team at Crystalyx have used their 40 years' experience in UK ruminant agriculture to develop the first range of feed blocks specifically formulated for dairy systems from calf rearing through to milking cows.
"Feed blocks are well established as an effective method of supplementing beef and sheep to optimise performance and margins," comments Crystalyx Technical Director Dr Cliff Lister.  "Dairy farmers are facing enormous challenges with the transition away from subsidy payments, feed price volatility and tightening environmental requirements.  Our dairy range will allow farmers to take a different, research-based approach to evolve their systems to meet these challenges."
The dairy range includes feed blocks for use during calf rearing, in the growing heifer stage and during transition.
Calf 100
For calves in the first 100 days, Crystalyx Calf 100 promotes early rumen development and starter feed intake. As a result, dry feed intakes are increased resulting in stronger, more vigorous calves better able to withstand the stresses at weaning.  The inclusion of yeast cell wall products stimulates the immune system to provide a more robust defence against future challenges.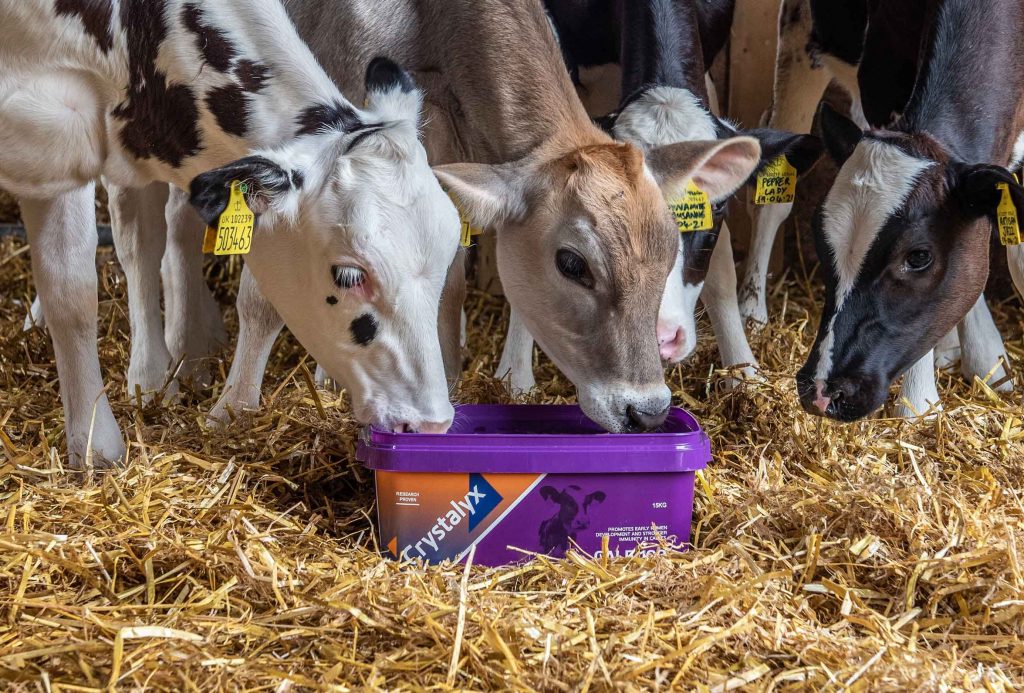 Easy Breather
If calves are at risk of respiratory problems, Crystalyx Easy Breather contains menthol and eucalyptus to help maintain a healthy respiratory system. With a full complement of vitamins, minerals and trace elements, Crystalyx Easy Breather helps develop and maintain a strong healthy immune system. John Cameron, Farm Manager at Wood Park Farm, University of Liverpool has been supplementing calves with Easy Breather and comments "Our calves are healthier and more content since we introduced Easy Breather through the winter, whilst the smell of menthol and eucalyptus gives you great peace of mind".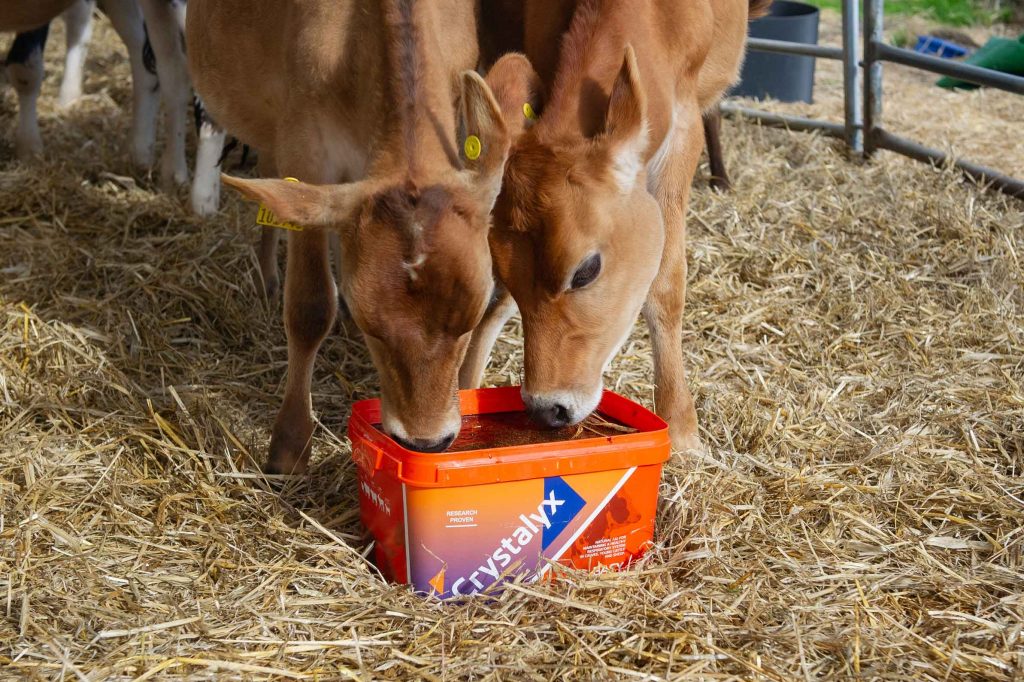 Heifer 730
Maintaining optimum growth rates is paramount if calves are to grow to reach 60% of mature weight at puberty at around 13 months.  Crystalyx Heifer 730 helps improve forage intakes and digestibility to keep heifer growth on target.  In trials at Aberystwyth University, heifers fed the blocks grew 15.2% faster than the control group, reaching bulling weight on average 40 days sooner.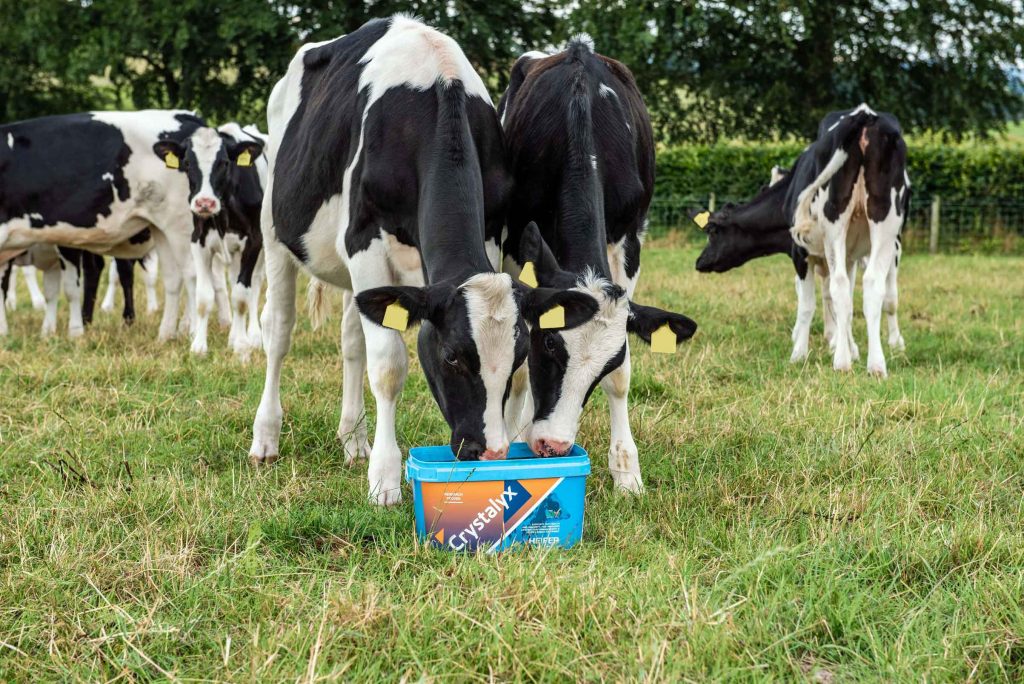 Heifer Garlyx Grazer
In situations where flies and biting insects cause stress and reduce grazing behaviour, Crystalyx Heifer Garlyx Grazer can help. The natural high sulphur compounds of garlic contained in the product act as an insect repellent which wards off fly's and other biting insects, reducing the risk of infection.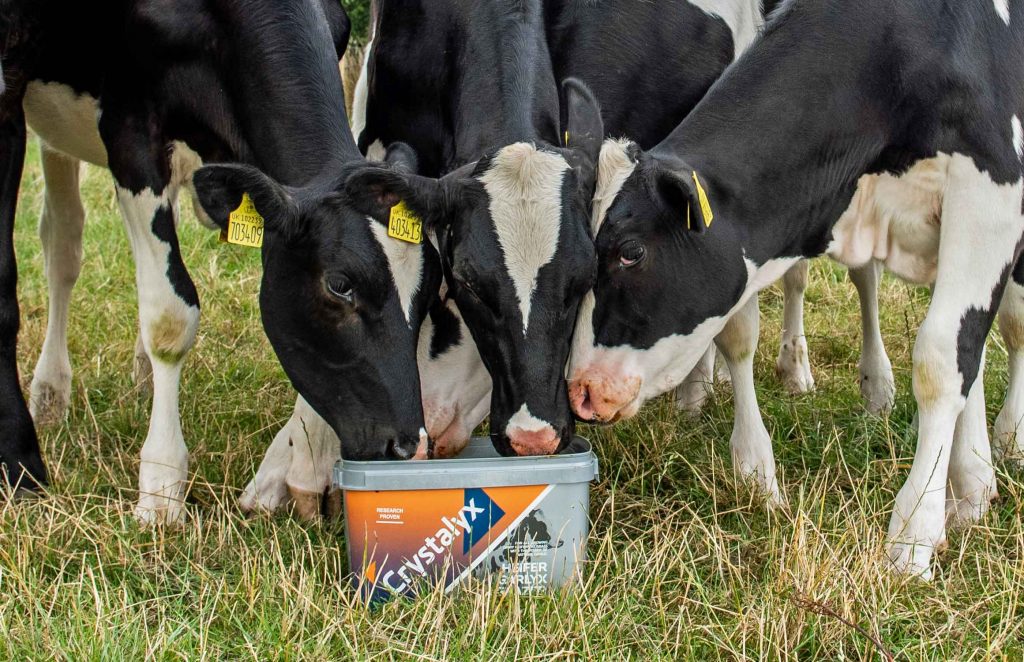 Transition Dry Cow
The range includes two products specifically formulated for use during transition.  Transition Dry Cow is fed in late pregnancy.  It ensures cows maintain better appetite up to calving, have a strong immune system at calving while ensuring optimum calf health and vigour.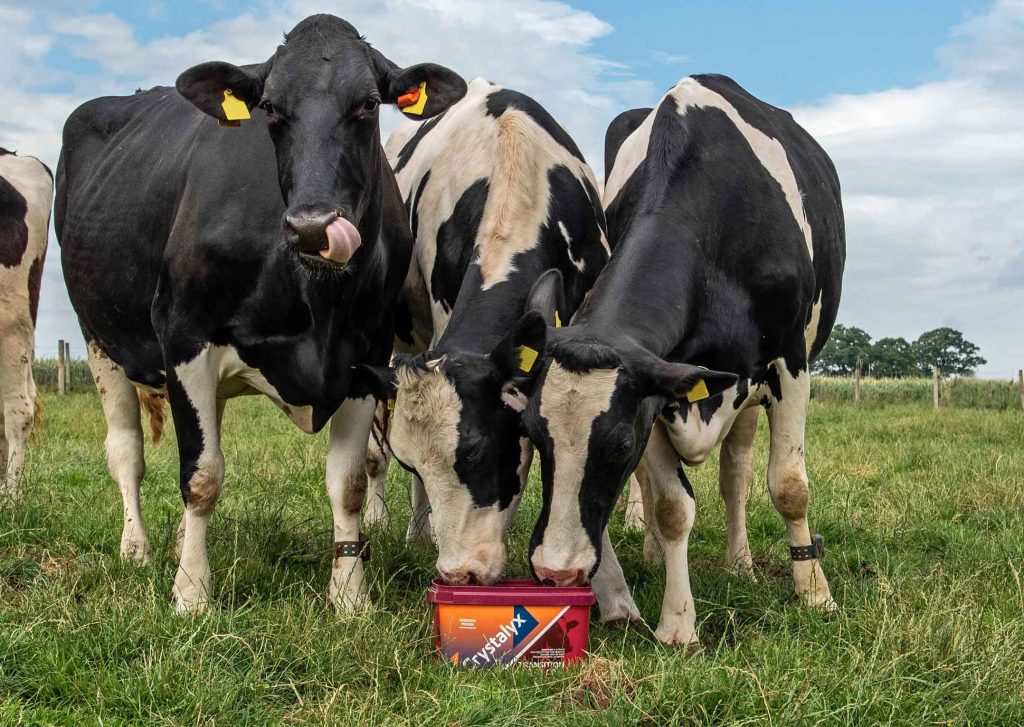 Transition 100
Transition 100 is formulated to stimulate appetite in fresh calvers through to 100 days in milk, reducing negative energy balance and the risk of ketosis, and helping improve fertility.
"In independent trials conducted by Dr Peter Ball, feeding Transition Dry Cow followed by Transition 100 resulted in 8 fewer days to first service, 21 days shorter calving to conception interval and 25% more cows in calf at 100 days.  The infertility culling rate was reduced from 12% to 3%," Dr Lister reports.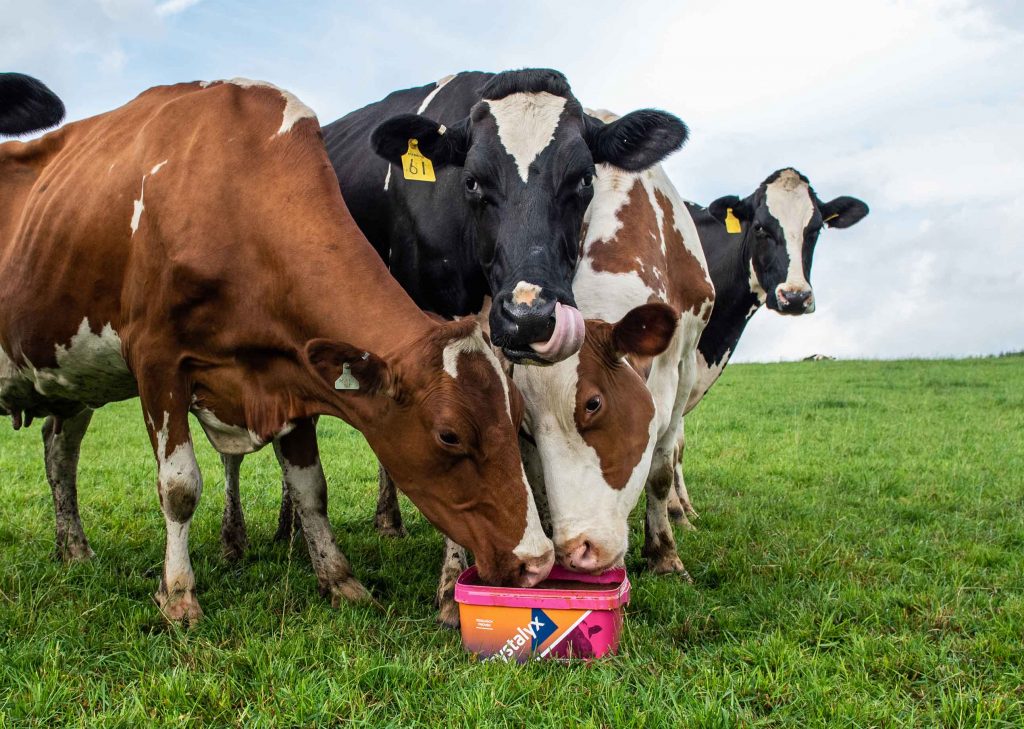 "With dairy farmers having to challenge everything they do, the new range offers a proven way for them to do dairy differently and meet the challenges they face head on."
Crystalyx are exhibiting at UK Dairy Day on September 15th, Stand H219.